The average woman spends more than $1,600 and 50 hours a year on her nails. Close the personal care gap with Clockwork.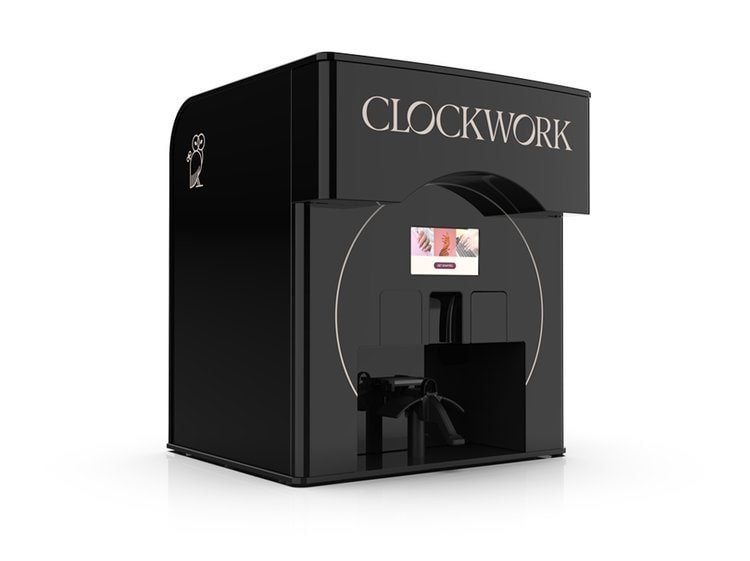 The world's first nail-painting robot
Unlike many employee benefits (cafeteria, etc.), the Clockwork robot is compact and can easily fit in existing common spaces or conference rooms.
Besides, with our business model, you make money while offering the benefit instead of spending it.
A little me-time in their busy day
Fitting your life around your busy work schedule is hard! Make it easy for your employees to check a task off their list, while taking a short break to recharge.
Welcome employees back post Covid
As you plan for your employees to return to work, show them you've gone the extra mile. Appointments ensure no needless gathering around the machine. Instead, each employee has a solo, socially-distanced Clockwork experience.
Save time and money for employees by offering Clockwork as a benefit.