Attract and retain residents with Clockwork, the premier amenity for tech-forward, modern apartments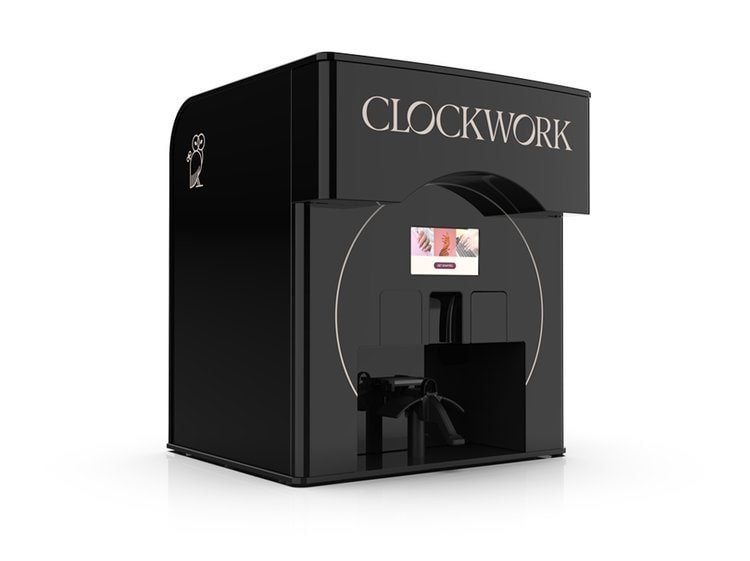 The world's first nail-painting robot
Unlike most amenities, the Clockwork robot is compact and does not compete for space with apartment buildouts. Residential buildings often place the Clockwork robot in a lobby or a lounge.
Besides, with our business model, you make money while offering the amenity instead of spending it.
The differentiated lifestyle experience for your residents
Invest in a unique experience that provides your residents with some much needed me-time. Show them you care that they spend their time on the things they value most, instead of the mundane.
An amenity that stays online despite COVID
Unlike most amenities (pools, gyms, common areas) that must close to minimize infection, Clockwork stays online because it is contactless and automated. Appointments ensure no needless gathering around the machine. Instead, each resident has a solo, socially-distanced Clockwork experience.
Because just a pool and a gym won't cut it anymore.